2FLY NEWS
EVERY YEAR THE PRO-PILOT AIRLINE PROGRAMME GETS BETTER
COVID-19 – HOW IT AFFECTS TRAINING WITH 2FLY IN FLORIDA
PRO-PILOT AIRLINE PROGRAMME – PHASE ONE – MERRITT ISLAND, FLORIDA
Thursday 3rd April 2020, the Governor of the region announced a 30-day stay at home order.  16 critical business are designated as essential. To quote the decree:
"…the aviation mode includes commercial and recreational aircraft (manned and unmanned) and a wide-variety of support services, such as aircraft repair stations, fuelling facilities, navigation aids, and flight schools."
2FLY will continue to operate . The Stay at Home mandate allows supermarkets, clinics, banks, pharmacies and other daily necessities to remain open. All students are required to remain in their homes, unless scheduled for a training event.
There are a range of rules in place to keep students and instructors safe and they will be informed accordingly.
In short, subject to some limitations, Pro-Pilot students can thankfully continue their Phase One training for the foreseeable future.
LATEST AS AT SEPTEMBER 2020
No change – business as usual.
INTERVIEW WITH DUO
Find out what 2FLY graduate Duo Zhang thinks about his training with 2FLY in a short interview. Download our Easter Newsletter here.
NEW PRO-PILOT LITERATURE NOW AVAILABLE
The Pro-Pilot Airline Programme has undergone some significant changes in the last few months. Find out why our course is one of the best programmes of its kind on the market today by downloading the latest brochures here.
PILOT SPECIFIC TRAINING LOANS AVAILABLE
Education finance is not an afterthought for our new finance partners. They are a specialised education finance platform created to serve aspiring individuals who require funds for their professional qualification studies.
2FLY are excited to offer you the chance to apply for a fully unsecured pilot specific training loan in collaboration with our financial partners. This fantastic opportunity could be your first step to gaining the funding required for  2FLY's Pro Pilot Airline Programme – a full time EASA Professional Pilot Training Programme.
Click here for more details.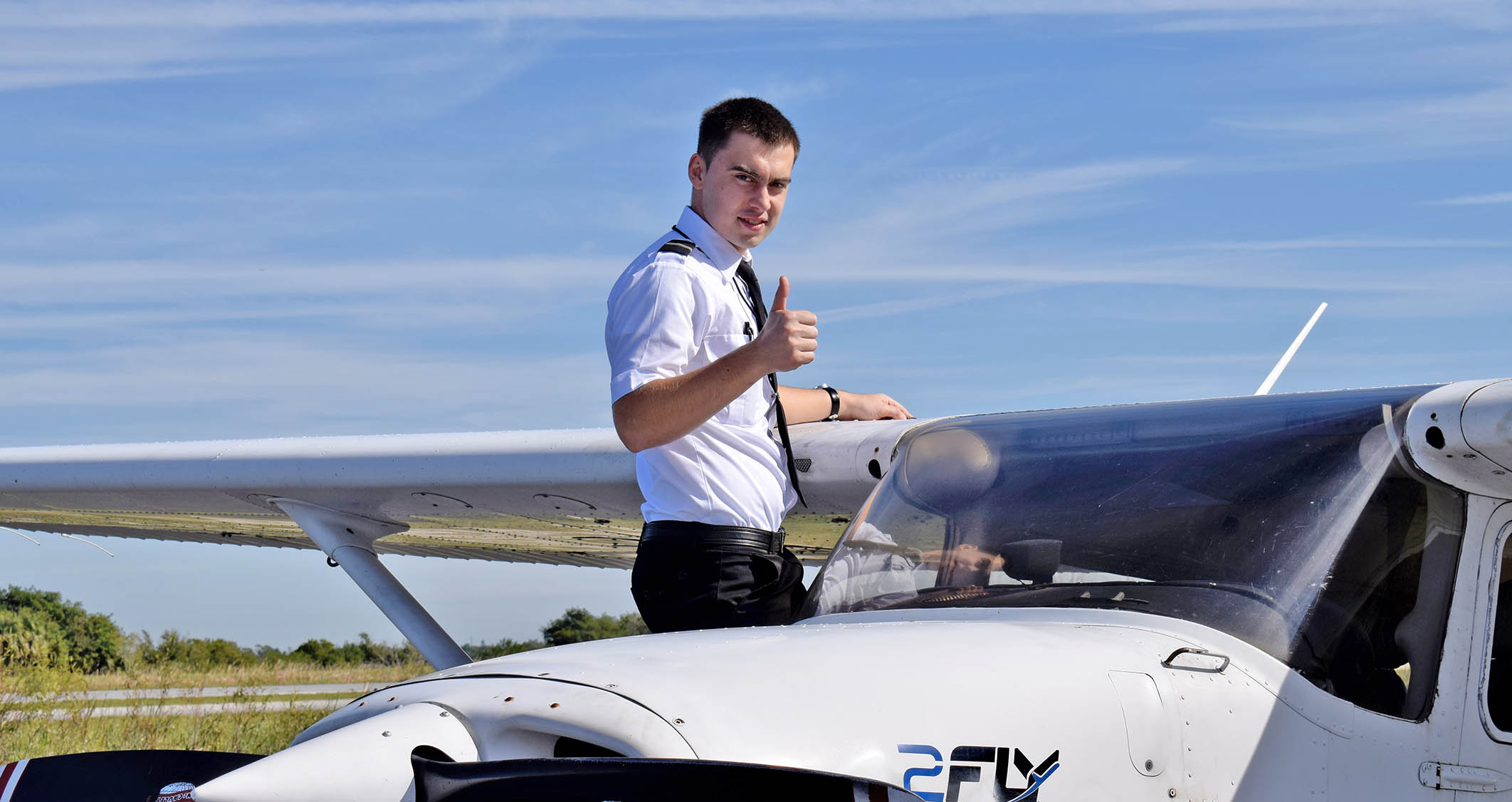 2FLY ACQUIRE 2 CESSNA CITATION JETS
2FLY HQ on Merritt Island has just taken delivery of two Cessna Citation 500 jet aircraft. These will be used to provide a number of services including private jet charter in Florida, Bahamas and elsewhere. 2FLY Airborne will be offering SIC type ratings and they will be made available to 2FLY Pro-Pilot students through a unique Jet Orientation Course (JOC) which will be conducted during the Phase One training in Florida.
The structure of the new JOC will be:
Day one: Theoretical knowledge (8 hours)
Day two: Boeing 737 simulator (3 hours PIC, 3 hours SIC)
Day three: Actual flight Citation 500 jet (1 hour SIC)
The Multi-Crew Co-operation element of Pro-Pilot Programme will remain as part of Phase Two and will be delivered on our Airbus A320 simulator at the new facility in Vélez.
NEW HQ FOR 2FLY UK
2FLY have opened a new head office at East Midlands Airport. Dedicated to assessing aspiring pilots the new HQ will become the permanent dedicated UK Assessment Centre for those wishing to gain a place on a Pro-Pilot Airline Programme.
Easily accessible and very central to the UK, the centre is staffed by current line pilots and 2FLY training advisors.
EASA THEORETICAL KNOWLEDGE MOVES TO MERRITT ISLAND
2FLY HQ on Merritt Island is now the location for the six month theoretical knowledge training which is a consituent part of a full-time ATPL course.
Previously conducted at our Spanish training centre in Málaga, the 24 week ground school element of the Pro-Pilot Airline Programme is now delivered entirely at our HQ on Merritt Island. There are many advantages:
Airside location: practical access to aircraft while learning technical elements
Air-conditioned modern classrooms
Excellent full time experienced instructors
Small class sizes
Exams taken close to training centre
Syllabus based on CAA approved Pad Pilot
Monday to Friday lessons
Amazing environment in which to study and relax
Accommodation in shared 4/5 bedrooms houses (see below) with/without shared bathroom – wifi and all utility bills included