2FLY NEWS
EVERY YEAR THE PRO-PILOT AIRLINE PROGRAMME GETS BETTER
CADET ASSESSMENT WEBINAR
TUESDAY 28 ARIL 7pm
Join current 737 First Officer and 2FLY Training Advisor Jonathan as he guides you through the 2FLY CADET ASSESSMENT process which you will be required to successfully complete in order to secure a place on the 2FLY Pro Pilot Airline Programme.
Find out all you need to know including:
* Step by step guide through all 4 stages of the day
* A walk through of practise MATHS questions
* How to EXCEL on the day
* Why the assessment is NECESSARY
You will be able to INTERACT during the webinar by TYPING QUESTIONS, or at the end of the webinar IN PERSON.
Jonathan looks forward to meeting you online.
Meet Senior First Officer Jonathan Western at this online webinar tutorial on Tuesday 28th April 2020.
PRESS RELEASE 22 APRIL 2020
2FLY GROUP OFFERS $500,000 IN TRAINING SCHOLARSHIPS DURING GLOBAL PANDEMIC
2FLY GROUP – FLORIDA, USA ñ April 20, 2020 ñ In response to COVID-19, 2FLY Group is offering a limited number of Scholarships to aspiring pilots who enrol within the next few months on either an FAA Career Pilot Program or an EASA Pro-Pilot Airline Programme.
Having witnessed similar crises before where the aviation industry bounces back and resumes its continued growth, 2FLY are confident that the same pattern will follow. To keep aspiring pilotsí dreams alive and positive in these challenging times, 2FLY are offering a scholarship to the first 50 new applicants of up to $10,000 each towards their training costs.
The scholarships will be awarded to those who fulfil the criteria and in anticipation of the current travel restrictions being lifted by Summer 2020, it is expected scholarship candidates will commence training soon afterwards.
"We know many have been impacted financially due to COVID-19 and now find themselves in a difficult position to fund their pilot training. We are delighted to offer new pilot applicants a training scholarship to help them realise their goals." said Adam Brumbaugh, Vice President at 2FLY Group.
Scholarships Criteria
The criteria for gaining a scholarship varies depending on which licences candidates are seeking to acquire. Those interested are invited to visit the website of the appropriate training centre to apply:
US FAA Training: www.2FlyAirborne.com.
European EASA Training: www.2FlyProPilot.com.
COVID-19 – HOW IT AFFECTS TRAINING WITH 2FLY IN FLORIDA
PRO-PILOT AIRLINE PROGRAMME – PHASE ONE – MERRITT ISLAND, FLORIDA
Thursday 3rd April 2020, the Governor of the region announced a 30-day stay at home order.  16 critical business are designated as essential. To quote the decree:
"…the aviation mode includes commercial and recreational aircraft (manned and unmanned) and a wide-variety of support services, such as aircraft repair stations, fuelling facilities, navigation aids, and flight schools."
2FLY will continue to operate . The Stay at Home mandate allows supermarkets, clinics, banks, pharmacies and other daily necessities to remain open. All students are required to remain in their homes, unless scheduled for a training event.
There are a range of rules in place to keep students and instructors safe and they will be informed accordingly.
In short, subject to some limitations, Pro-Pilot students can thankfully continue their Phase One training for the foreseeable future.
If the situation changes, we will post it here.
INTERVIEW WITH DUO
Find out what 2FLY graduate Duo Zhang thinks about his training with 2FLY in a short interview. Download our Easter Newsletter here.
NEW PRO-PILOT LITERATURE NOW AVAILABLE
The Pro-Pilot Airline Programme has undergone some significant changes in the last few months. Find out why our course is one of the best programmes of its kind on the market today by downloading the latest brochures here.
PILOT SPECIFIC TRAINING LOANS AVAILABLE
Education finance is not an afterthought for our new finance partners. They are a specialised education finance platform created to serve aspiring individuals who require funds for their professional qualification studies.
2FLY are excited to offer you the chance to apply for a fully unsecured pilot specific training loan in collaboration with our financial partners. This fantastic opportunity could be your first step to gaining the funding required for  2FLY's Pro Pilot Airline Programme – a full time EASA Professional Pilot Training Programme.
Click here for more details.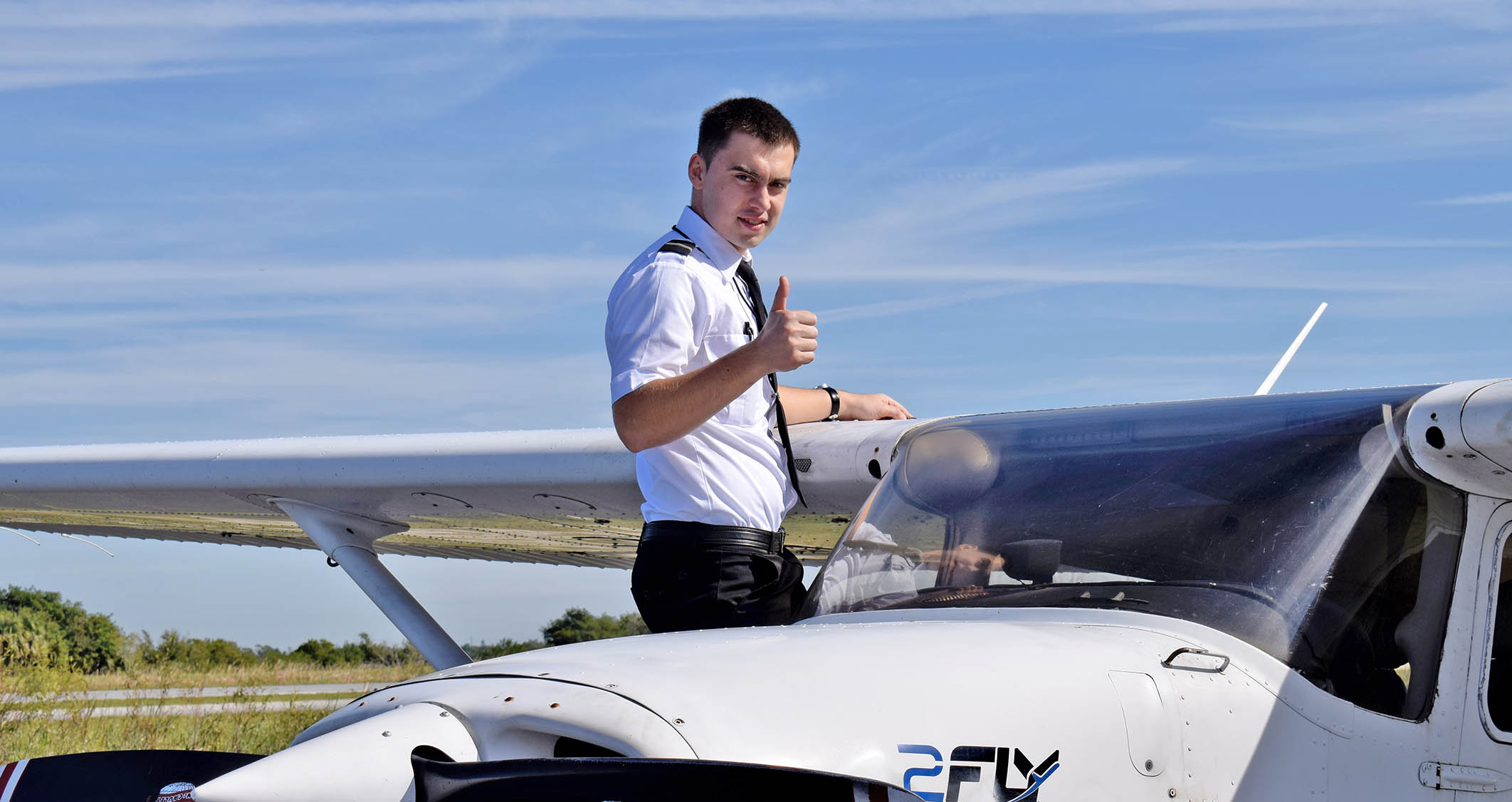 2FLY ACQUIRE 2 CESSNA CITATION JETS
2FLY HQ on Merritt Island has just taken delivery of two Cessna Citation 500 jet aircraft. These will be used to provide a number of services including private jet charter in Florida, Bahamas and elsewhere. 2FLY Airborne will be offering SIC type ratings and they will be made available to 2FLY Pro-Pilot students through a unique Jet Orientation Course (JOC) which will be conducted during the Phase One training in Florida.
The structure of the new JOC will be:
Day one: Theoretical knowledge (8 hours)
Day two: Boeing 737 simulator (3 hours PIC, 3 hours SIC)
Day three: Actual flight Citation 500 jet (1 hour SIC)
The Multi-Crew Co-operation element of Pro-Pilot Programme will remain as part of Phase Two and will be delivered on our Airbus A320 simulator at the new facility in Vélez.
NEW HQ FOR 2FLY UK
2FLY have opened a new head office at East Midlands Airport. Dedicated to assessing aspiring pilots the new HQ will become the permanent dedicated UK Assessment Centre for those wishing to gain a place on a Pro-Pilot Airline Programme.
Easily accessible and very central to the UK, the centre is staffed by current line pilots and 2FLY training advisors.
EASA THEORETICAL KNOWLEDGE MOVES TO MERRITT ISLAND
2FLY HQ on Merritt Island is now the location for the six month theoretical knowledge training which is a consituent part of a full-time ATPL course.
Previously conducted at our Spanish training centre in Málaga, the 24 week ground school element of the Pro-Pilot Airline Programme is now delivered entirely at our HQ on Merritt Island. There are many advantages:
Airside location: practical access to aircraft while learning technical elements
Air-conditioned modern classrooms
Excellent full time experienced instructors
Small class sizes
Exams taken close to training centre
Syllabus based on CAA approved Pad Pilot
Monday to Friday lessons
Amazing environment in which to study and relax
Accommodation in shared 4/5 bedrooms houses (see below) with/without shared bathroom – wifi and all utility bills included