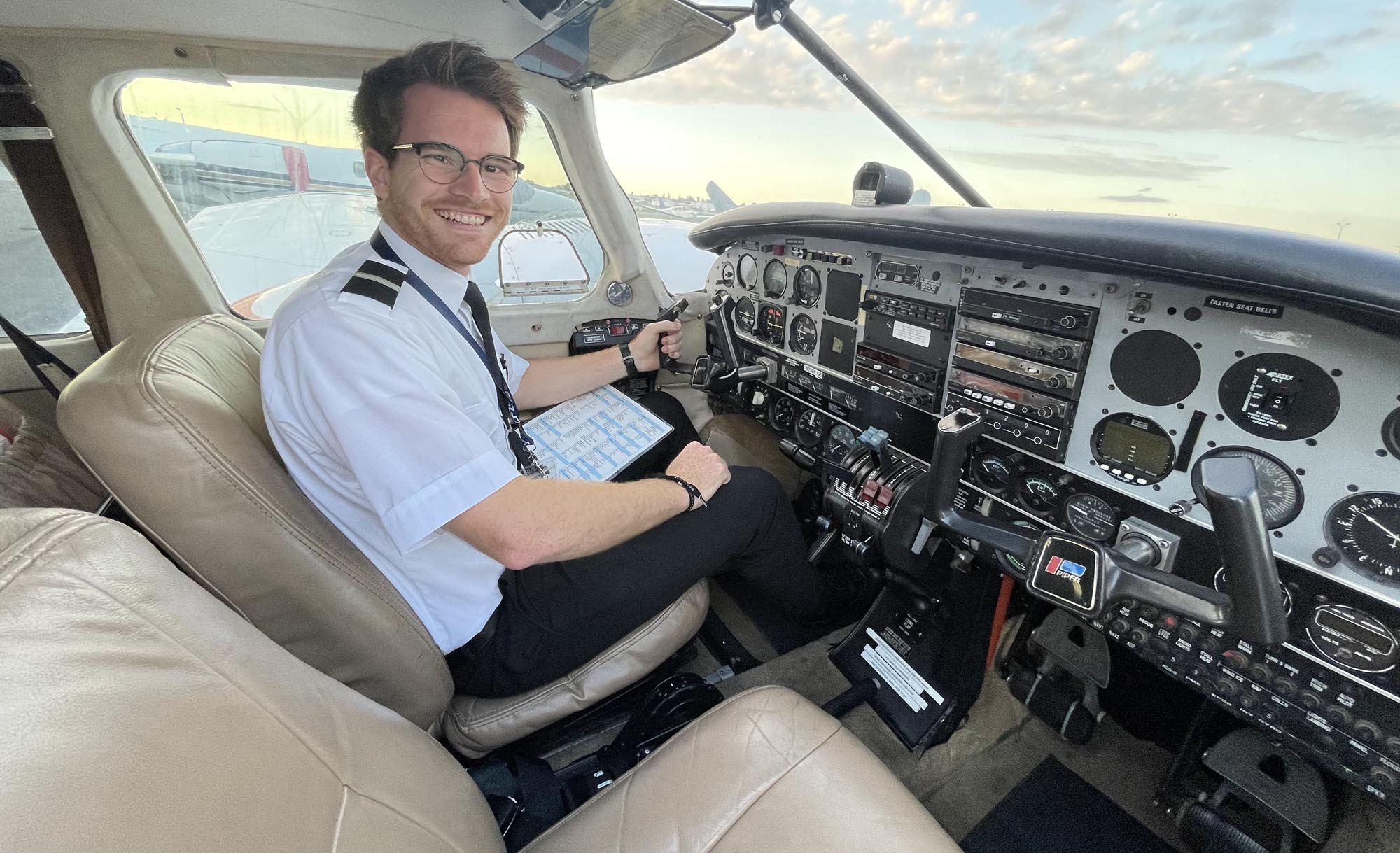 PRO-PILOT AIRLINE PROGRAMME
2021
THE INDUSTRY LEADING FULL TIME AIRLINE PROGRAMME
2FLY's flagship Pro-Pilot Airline Programme is a full time fully EASA compliant ATPL course of training designed to enable a cadet with little or no experience to achieve a commercial pilot's licence with an instrument rating plus complete a combined multi-crew co-operation and jet orientation course.
The Pro-Pilot Programme has been enabling aspiring pilots to achieve their goals for over 15 years. Every year 2FLY finds ways to enhance and improve the student experience in order make them the best pilots they can be.
The features and structure of this new programme for 2020 are as follows: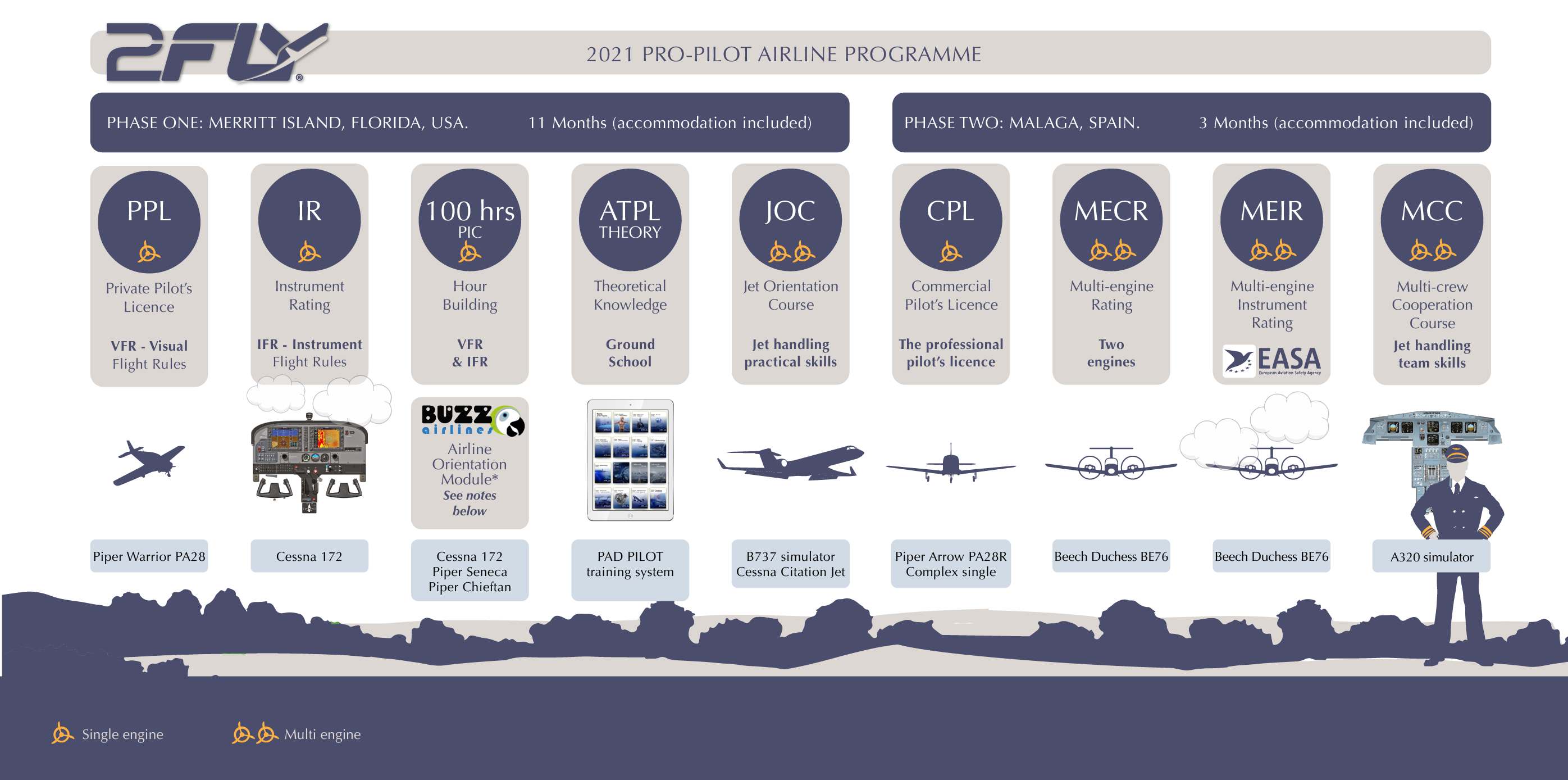 WHATS NEW IN THE 2021 AIRLINE PROGRAMME
New

: AIRLINE ORIENTATION MODULE (AOM) available during Phase One: Build PIC hours with Buzz Airlines flying actual commercial routes around Florida and the Bahamas.
OTHER HIGHLIGHTS
Jet Orientation Course (JOC) using a Cessna Citation jet aircraft plus gain experience flying both of the world's most popular commercial jets: A320 and B737
EASA ATPL Ground School in Merritt Island, Florida
State-of-the-art brand new campus facility in Vélez, Málaga, Spain
Average pass rates are 99% for CPL and 98.5% for IR skills tests
All EASA Licences and Ratings issues by the UK CAA
14 months of accommodation included
FLY offers a 100% Financial Money Back Guarantee
A fully compliant EASA Approved Training Organisation (ATO) in both the US and Spain
PHASE ONE: MERRITT ISLAND, FLORIDA